Coronavirus (COVID-19)
The health and safety of Australians overseas is our highest priority.
If you have not already done so, please send your details to the Australian High Commission in Pretoria. This enables us to contact you should the need arise.
Please send an email to consular.pretoria@dfat.gov.au with the following information:
First name, Last Name (for all family members or accompanying Australian travellers)
Date of birth
Passport number
Phone number
Email address
Current location (state)
Current location (city)
Full address (if hotel, please provide full address, phone number and room number)
Your citizenship details (citizen, permanent representative)
Name and contact details for Australian family member based in Australia who we can contact in the event of an emergency
Interest in returning to Australia
Staying in Touch
We remain committed to providing consular advice and services to Australians in Southern Africa during the current lockdown. Please click on the below links to see regular updates to Australians from the Australian High Commissioner HE Ms Gita Kamath.
In the meantime, we encourage you to continue monitoring our social media platforms – Twitter and Facebook – for updates.
Temporary Office Closure
The Australian High Commission office in Pretoria is temporarily closed to the public as a result of the restrictions announced by the South African Government. The Australian Government provides 24-hour emergency consular assistance by calling +61 2 6261 3305 from overseas and 1300 555 153 from within Australia. For urgent consular and passport assistance the High Commission can be contacted via email: consular.pretoria@dfat.gov.au.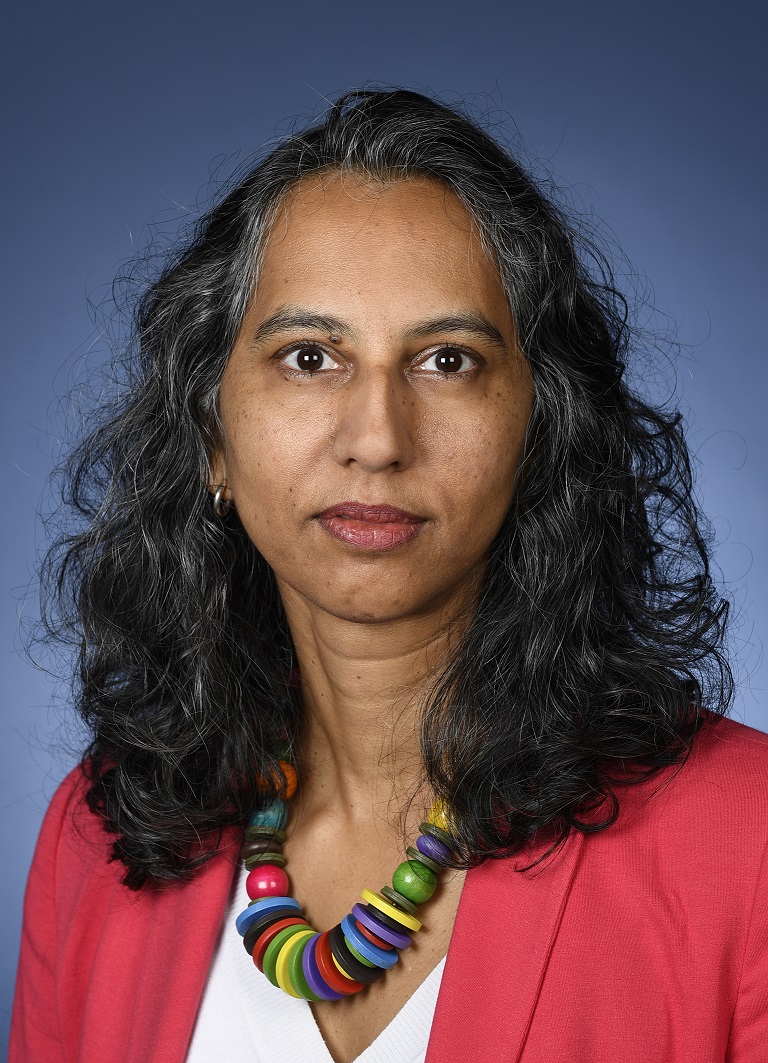 HE Ms Gita Kamath – Australian High Commissioner
Welcome to the website of the Australian High Commission in Pretoria, South Africa.
The Australian High Commission is accredited to seven countries in Southern Africa – Angola, Botswana, Lesotho, Mozambique, Namibia, South Africa and eSwatini – as well as the Southern African Development Community (SADC).
South Africa is Australia's largest export market on the continent, our partner in important forums such as the G20 and Indian Ocean Rim Association, as well as our co-host of the ground-breaking Square Kilometre Array telescope.
Australia is proud of its strong historical opposition to the apartheid regime in South Africa and our bilateral relationship has flourished in the democratic era, today spanning trade, investment, education, the arts, science and tourism – not to mention our friendly rivalry on the sporting field.
Australia's links with the broader region are also substantial and growing, particularly through increasing commercial ties, as well as through programs such as our long-standing Australia Awards scholarships.
We share an interest in a peaceful and prosperous region and are committed to working with the countries of Southern Africa as a friend and partner.
I strongly urge Australian citizens and permanent residents in Southern Africa to subscribe to travel advice updates through www.smartraveller.gov.au. You can subscribe to one or more countries or to our news updates.
Follow us on Twitter and Facebook to keep up to date with High Commission events and activities. Note, we do not respond to visa enquiries on social media.
The South African Government implemented new immigration regulations effective 1 June 2015.
Click here for more information.
IMPORTANT NOTICE: Visa enquiries
The High Commission is unable to provide responses to visa enquiries through Facebook or Twitter. Please use the appropriate contact channel depending on whether or not you have already applied for your visa, listed under: Visas and Migration.
Please do not provide your personal information via social media channels.
Please allow sufficient time in advance of travel to lodge your visa application.
Please note information about visa processing times can be found at this link: Global Visa and Citizenship Processing Times
IMPORTANT NOTICE: COVID-19
#COVID19: We now advise you not to travel overseas. If you're already overseas and wish to return to Australia, do so as soon as possible by commercial means. Flights options may become less available.

If you can't or decide not to return to Australia, follow the advice of local authorities & minimise your risk of exposure, incl through self-isolation. If you do stay, be aware our ability to provide consular assistance may be limited due to restrictions on our movement and reduction in non-essential staff overseas.
https://www.smartraveller.gov.au/